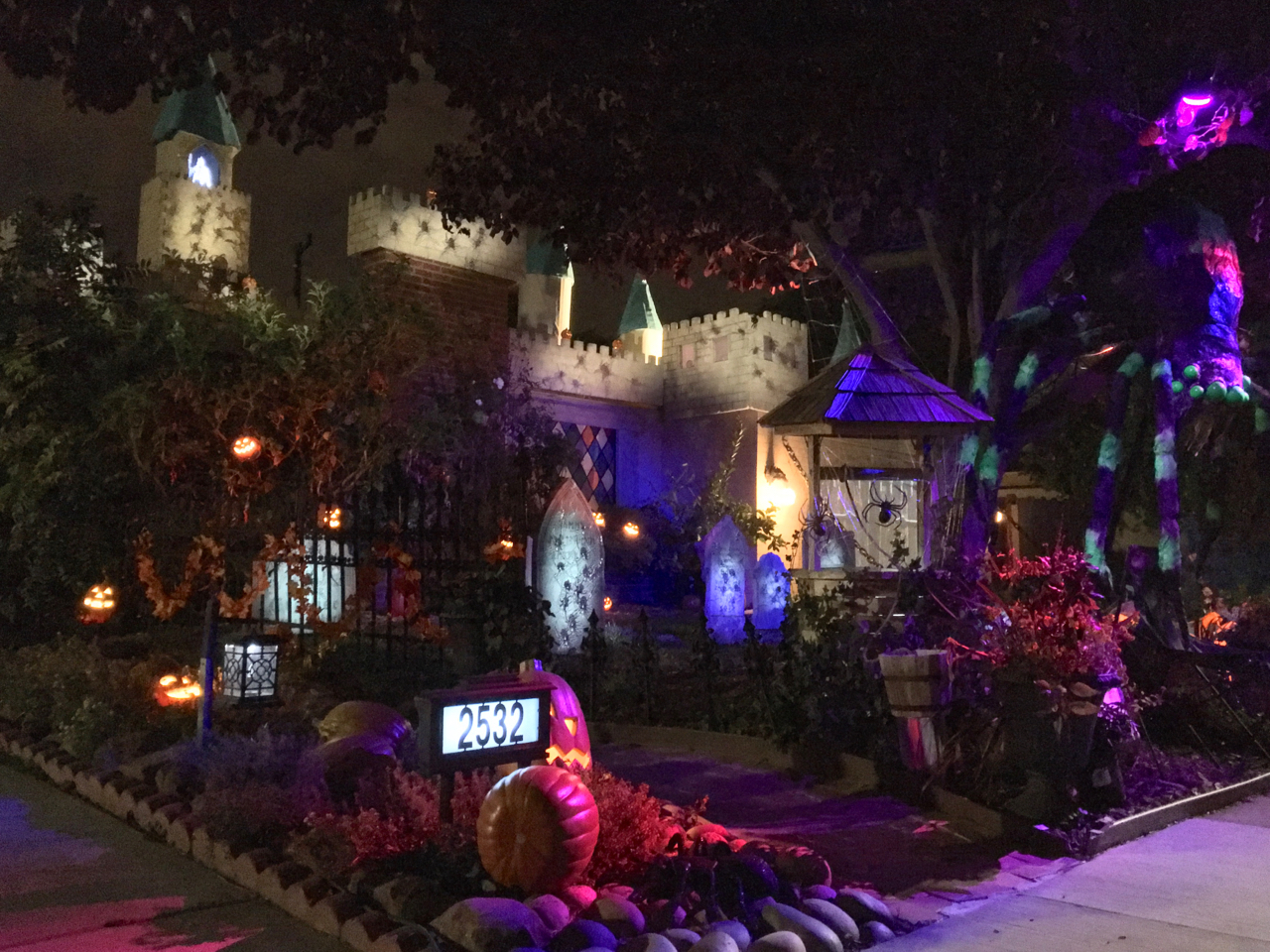 This year The Webmistress of the Dark hosts a Victorian Halloween at Castle Brittahytta of Verdigris. Please do not be alarmed by her pet spiders of all sizes who freely roam inside and outside the castle. As the Webmistress conducts her seances with her crystal ball, the friendly spiders weave answers in their webs.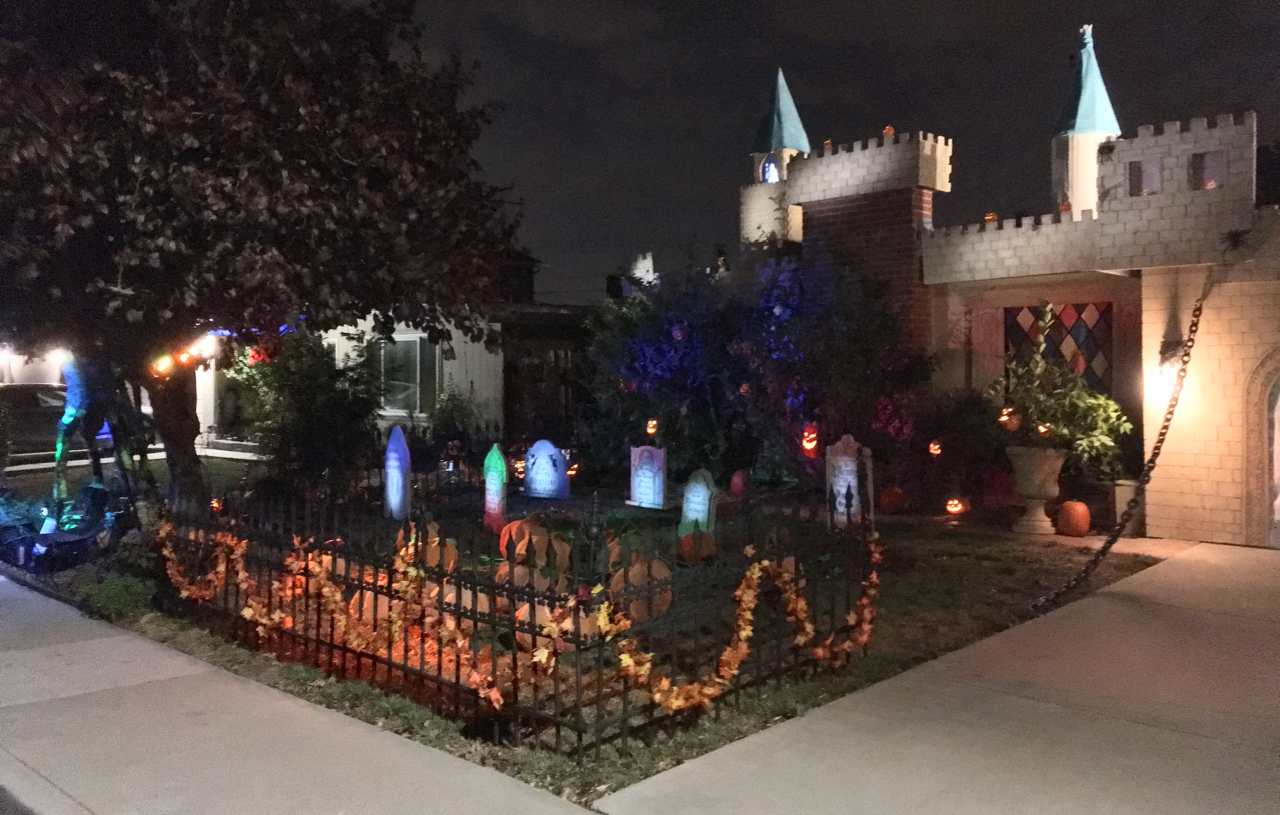 Can you find any Words in the Webs? As you are looking for clues, watch as over ten-thousand spiders emerge from the castle, swarming toward you over the towers, walls and family gravestones, to an original symphonic soundtrack. Don't worry, the Ghostly Guardian has watched over the castle for a thousand years, but she will only harm those threatening the castle or its residents.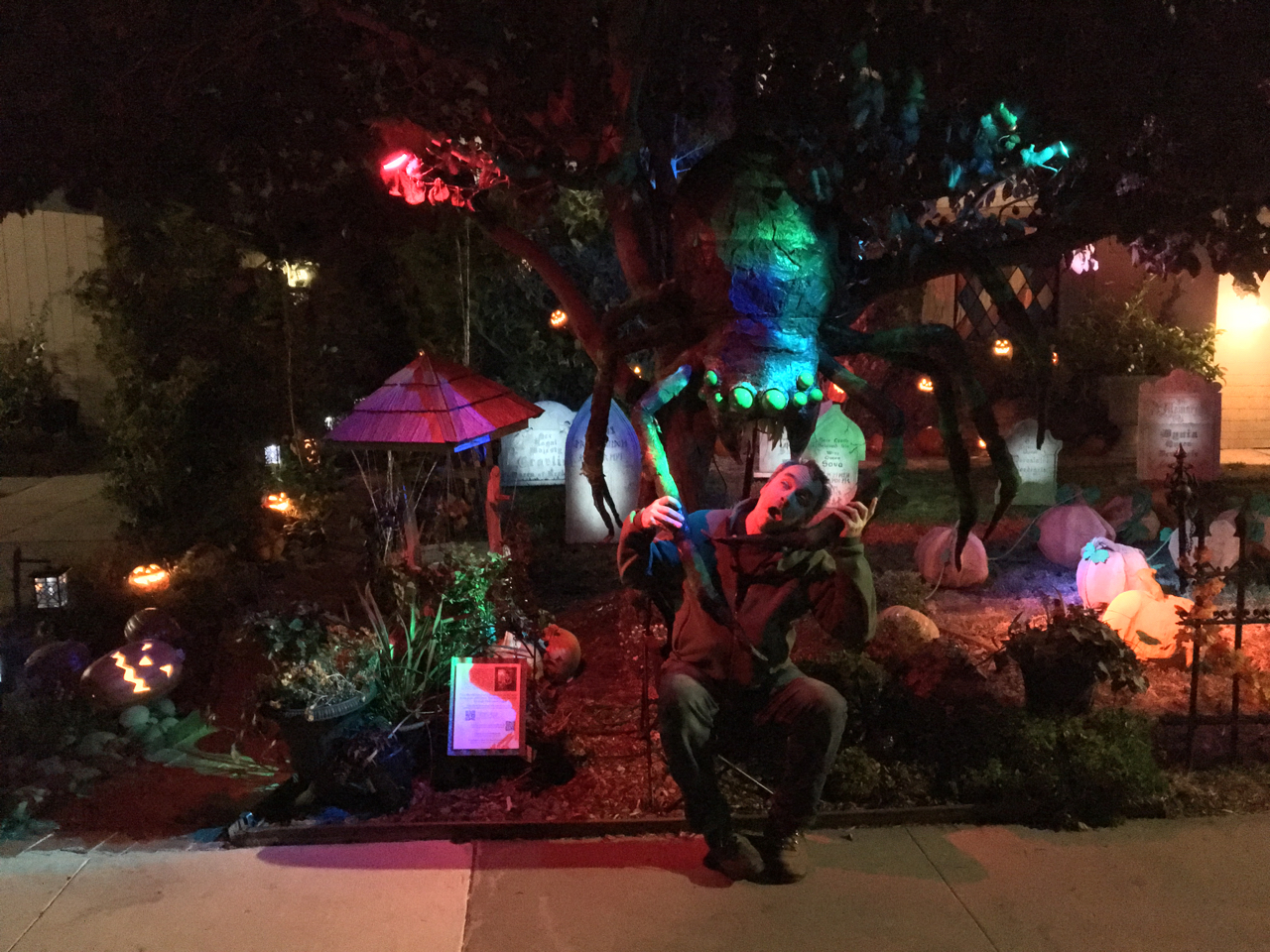 Even the giant tree spider is friendly enough that you can sit in the chair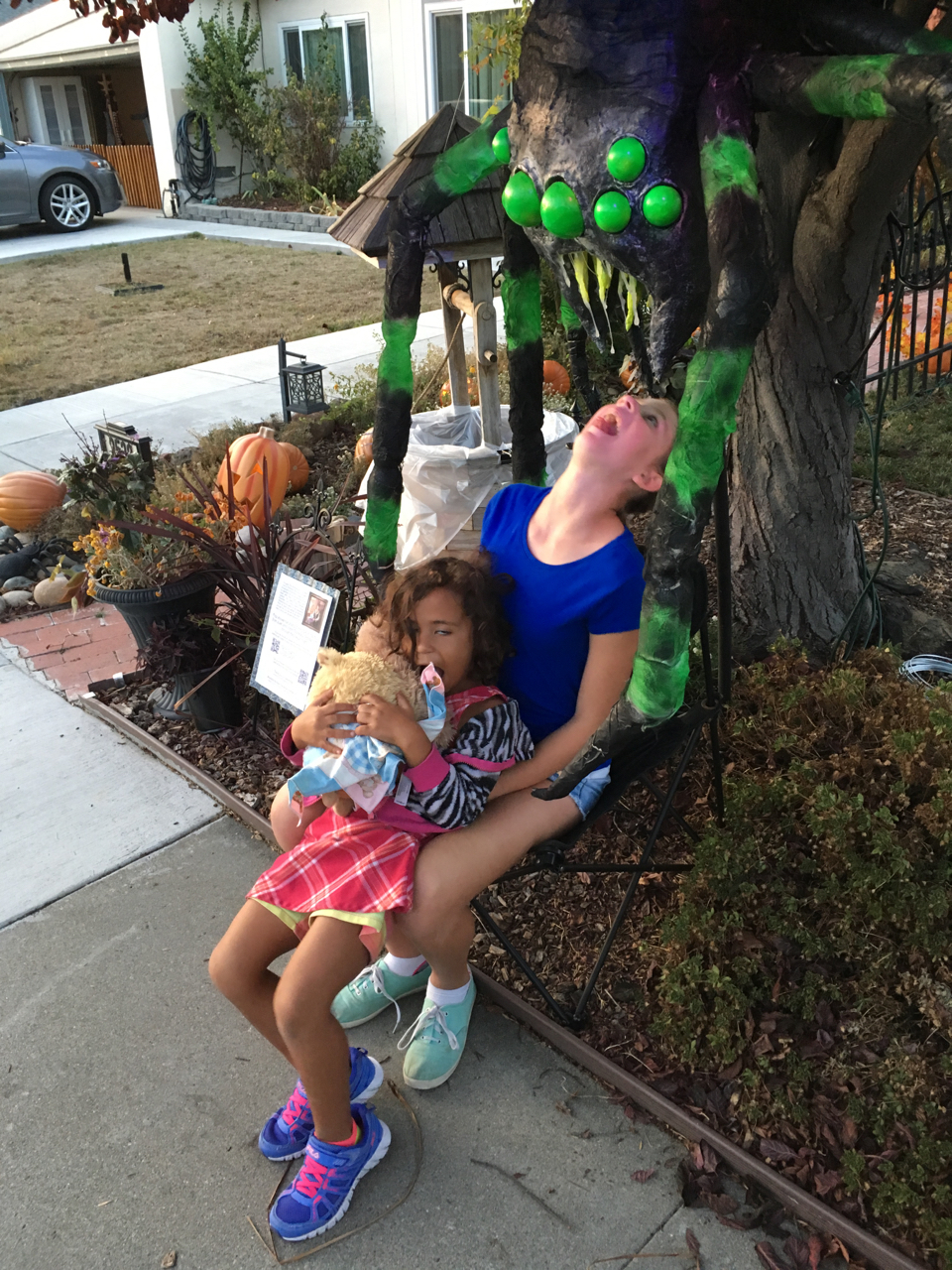 to take a photo with its arm around you! Her name is Winnifred, and she might even give you a hug if you don't mind her drool.


If you like the show, please drop some coins in the wishing well bucket or donate online for theEerie Elegance Trick or Treat for UNICEF Fund.



Free shows run
every 15 minutes on the hour
from dusk until 10pm
Sunday October 28th through Halloween night!

Castle Brittahytta
2532 Rose Way
Santa Clara CA 95051
(near Homestead & San Tomas Expressway)

Tell your friends to come see the show!





Making the world smile with a touch of spooky style.