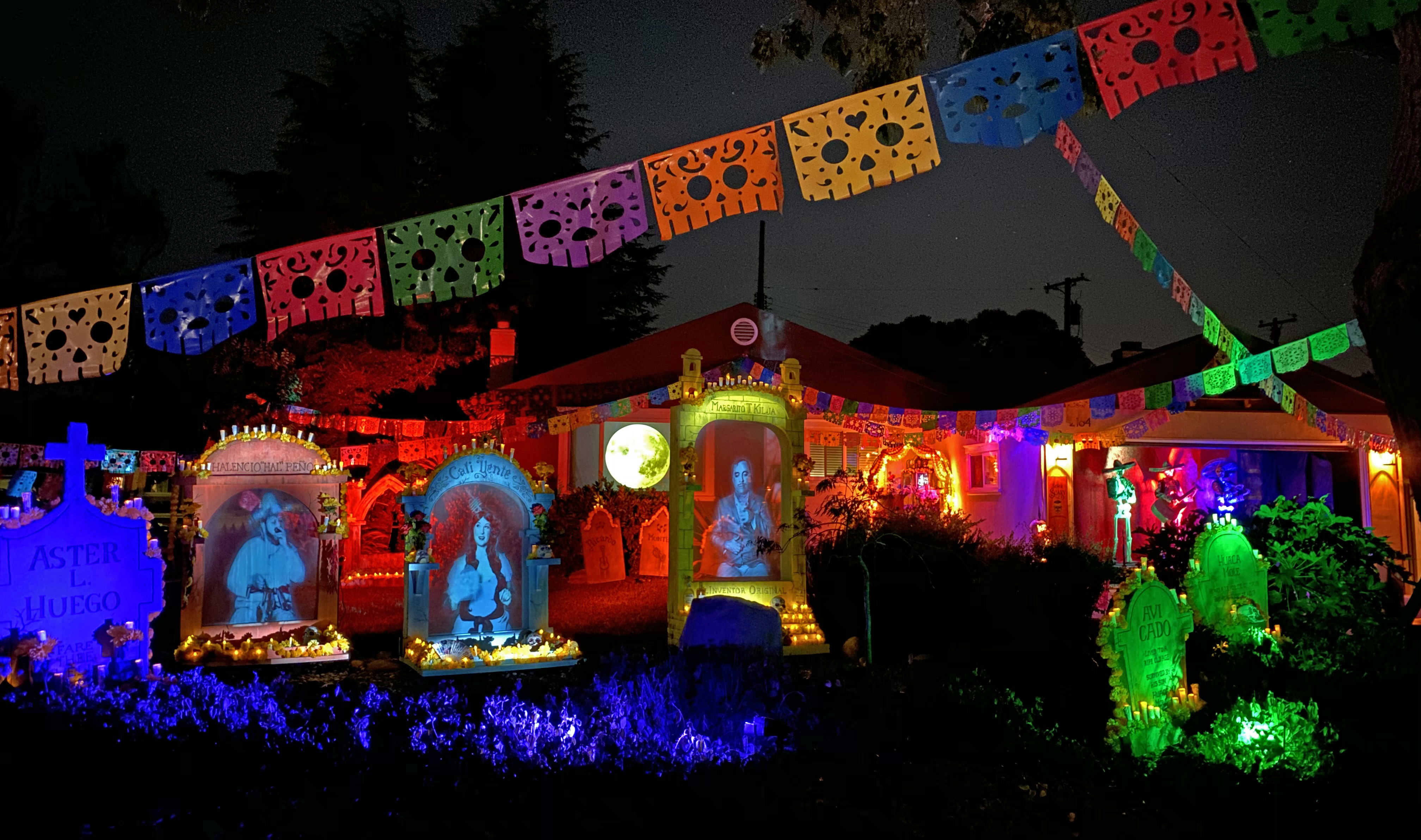 Bienvenidos a todos! Welcome to our cemetery celebration! For Halloween 2019,
Eerie Elegance & Señor Scary are combining their talents at a new location, inspired by the uniquely beautiful and creative Mexican traditions of Dia de los Muertos!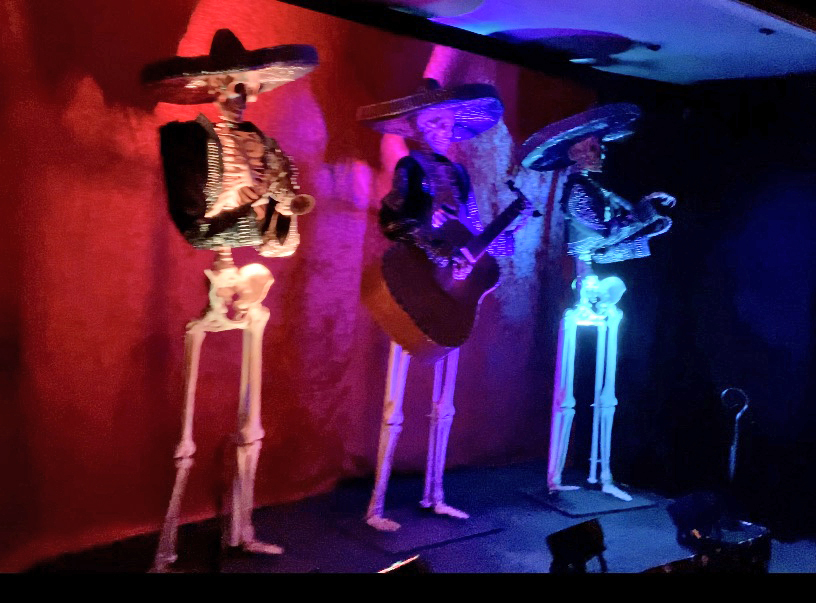 See a "live" skeleton mariachi band sing and play for their ghostly ancestors in a joyous graveyard celebration lit by hundreds of flickering candles, and even experience a "spirited" ofrenda successfully inviting the dearly departed to return! Designed for children of all ages, this show will bring a smile to your face and warmth to your heart. If you want scares this Halloween look elsewhere, but if you want laughter and amazement come join us!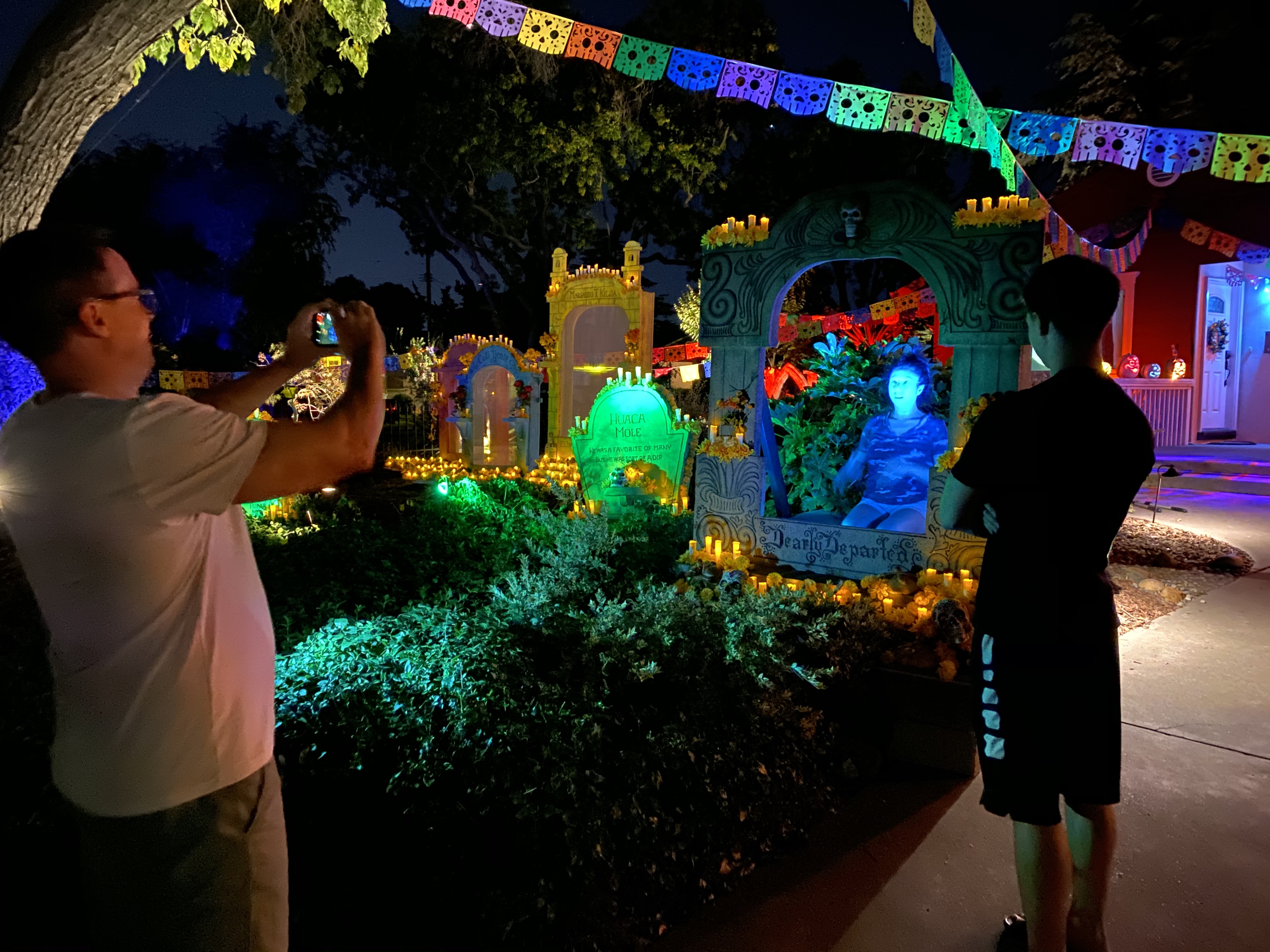 Watch the "Mariachis de Muerte," an animatronic mariachi band of skeletons, serenade and tell humorous stories about their beloved ancestors. See each ancestor wake and rise from their grave to greet their friends. During the "dead time" between shows, why don't you pose inside our "Dearly Departed" gravestone while your friends capture the ghostly evidence for you? Bwahaha...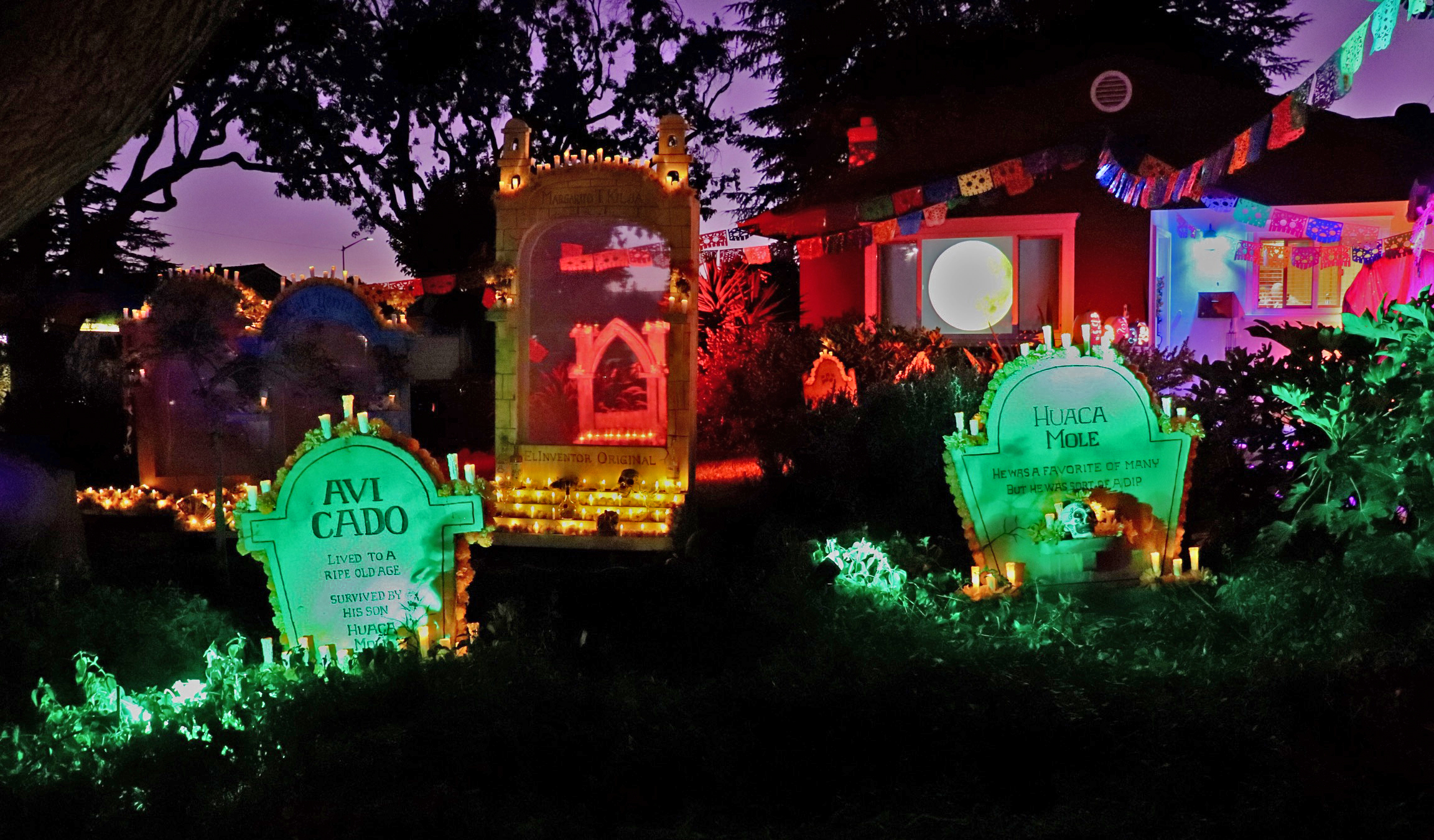 Take in the entire spectacle with free shows every 15 minutes, including a festively-decorated graveyard with marigold flowers and papel picado banners everywhere, hand-carved tombstones with fun epitaphs, all in the flickering light of over 300 candles.





We won the People's Choice Award in the
2019 Halloween Home Decorating Contest for Santa Clara!

Shows from dusk to 9:30pm
every 15 minutes over two weekends:


Thursday October 24th
Friday October 25th
Saturday October 26th
Sunday October 27th


Wednesday October 30th
Thursday October 31st
Friday November 1st
Saturday November 2nd



Can't come to the show? Watch on Facebook Live!

This display is an original creation by our Halloween Scream Team of
Britta Peterson, Glen Simon & Jerry Robredo.