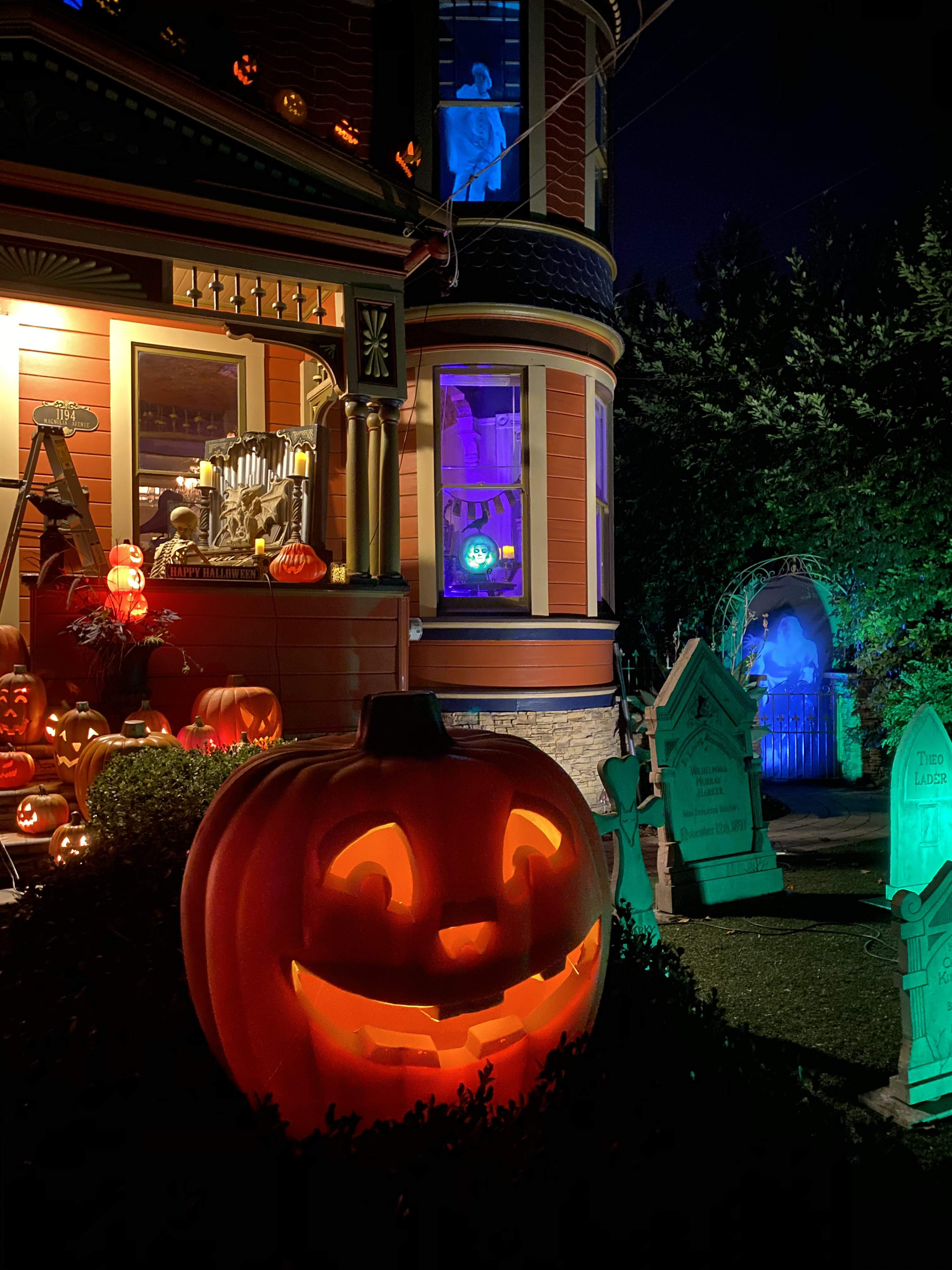 Eerie Elegance is proud to present Our Own Haunted Mansion for Halloween 2020 at our new old Queen Anne Victorian home! Our gates will be closed for social distancing, but please come enjoy a peek into how the infamous 999 Happy Haunts spend their vacation with their frightful friends at the Eerie Elegance Estate!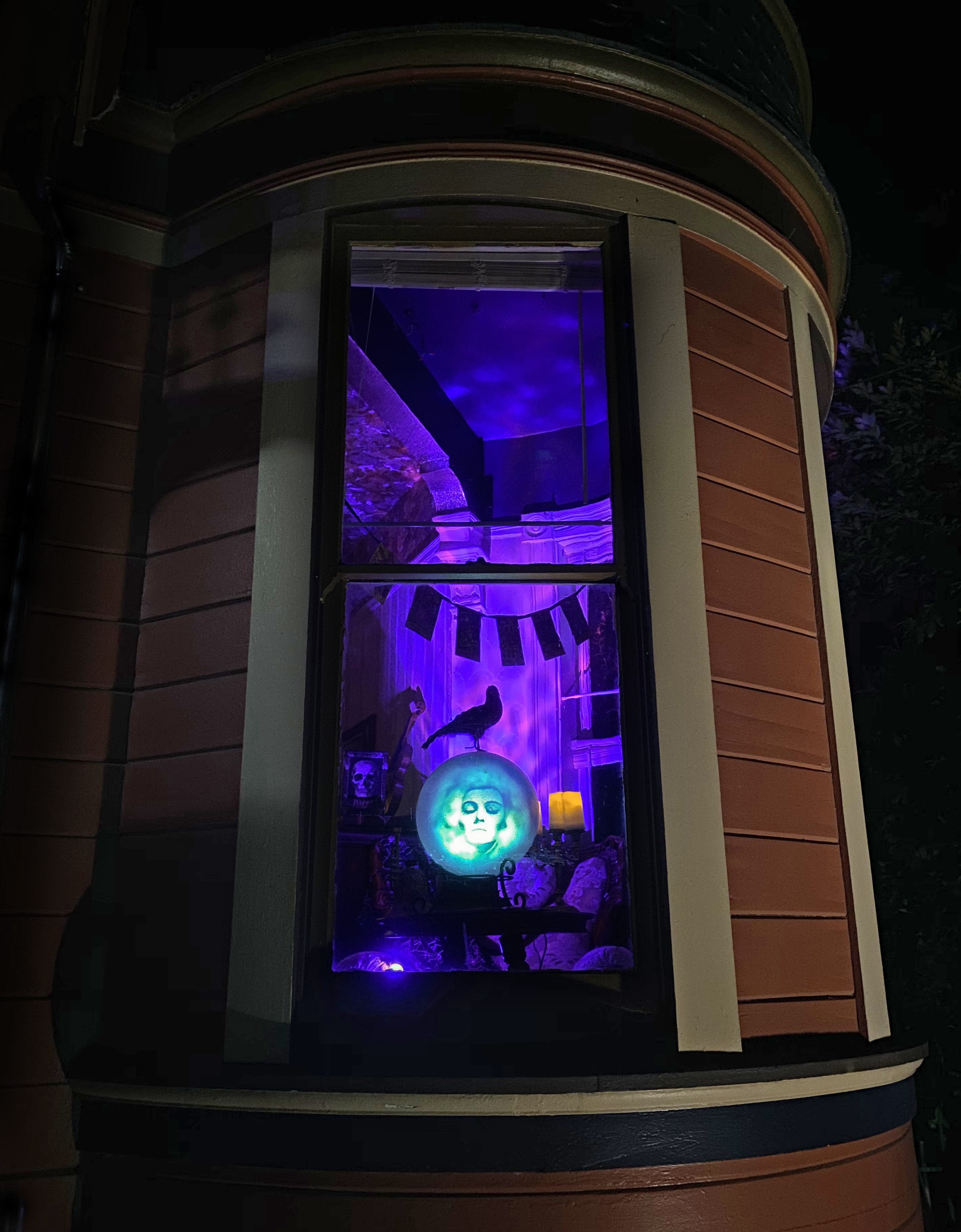 How many pumpkins do you see? Do you recognize the epitaphs on the gravestones? How many ghosts can you find? Search for both ravens, and peer at the porch pipe organ. Listen to the Ghost Host introduce his friends as Madame Leota leads a seance inside her crystal ball, and don't miss the Hitchhiking Ghosts with a special surprise!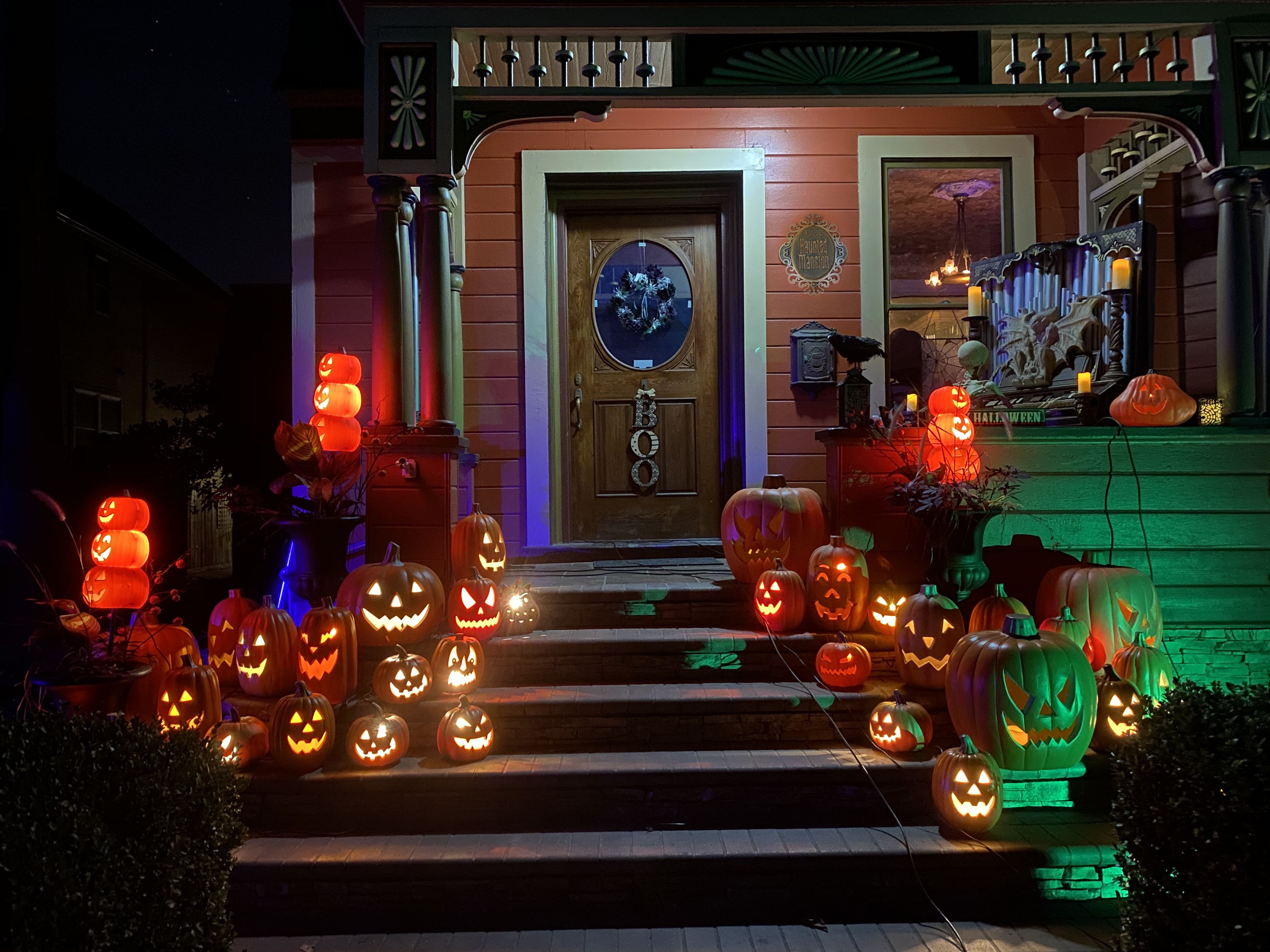 Take as many photos and videos as you like, and if you post them, please tag them #EerieEleganceEstate so we can find them! Follow us on Facebook or Instagram, and please tell your friends to come enjoy our Halloween home!




Free shows run from
dusk to 9pm over two weekends:


Thursday October 22nd
Friday October 23rd
Saturday October 24th
Sunday October 25th


Wednesday October 28th
Thursday October 29th
Friday October 30th
Saturday October 31st


Can't come to the show? Watch on Facebook Live!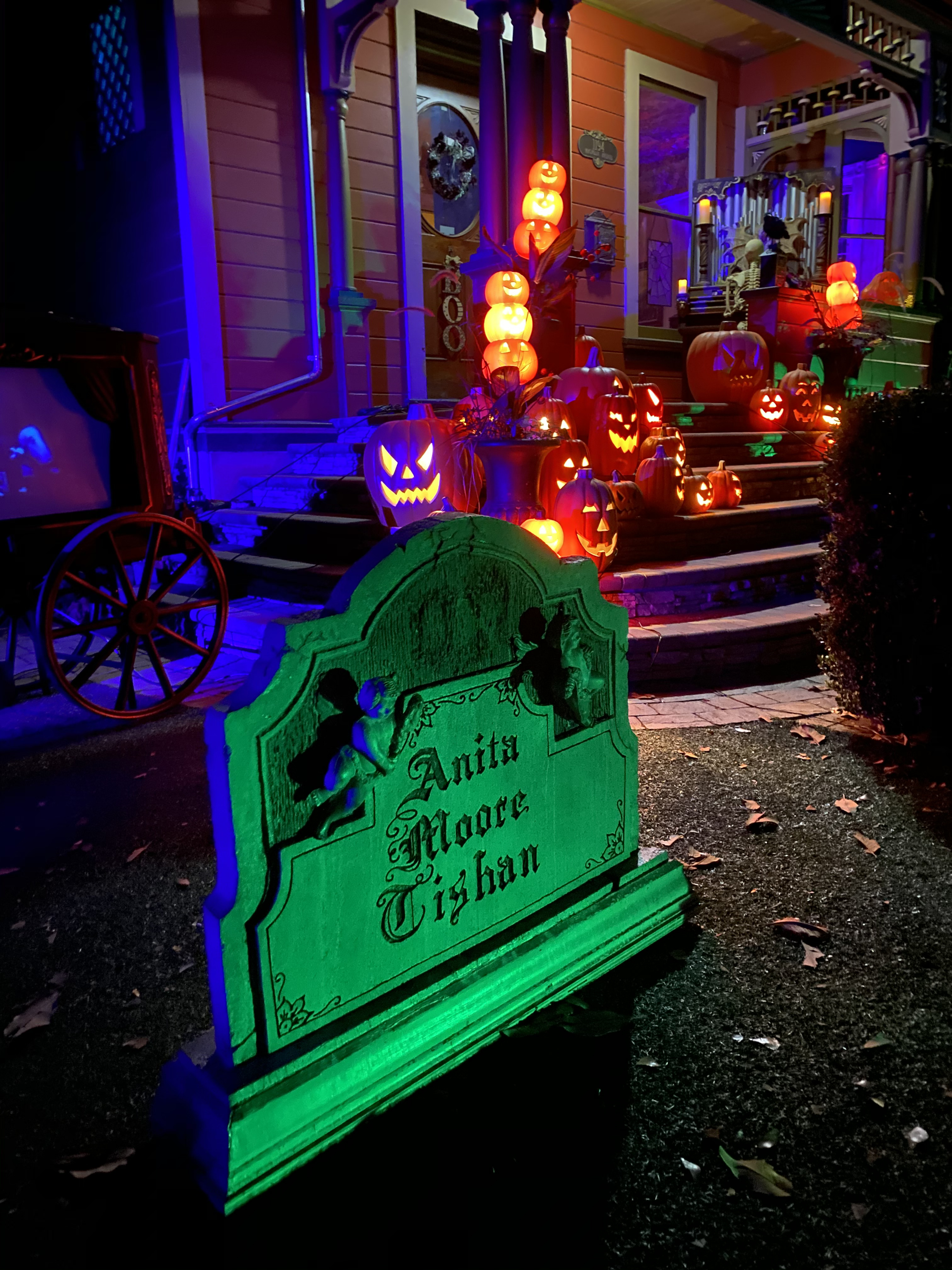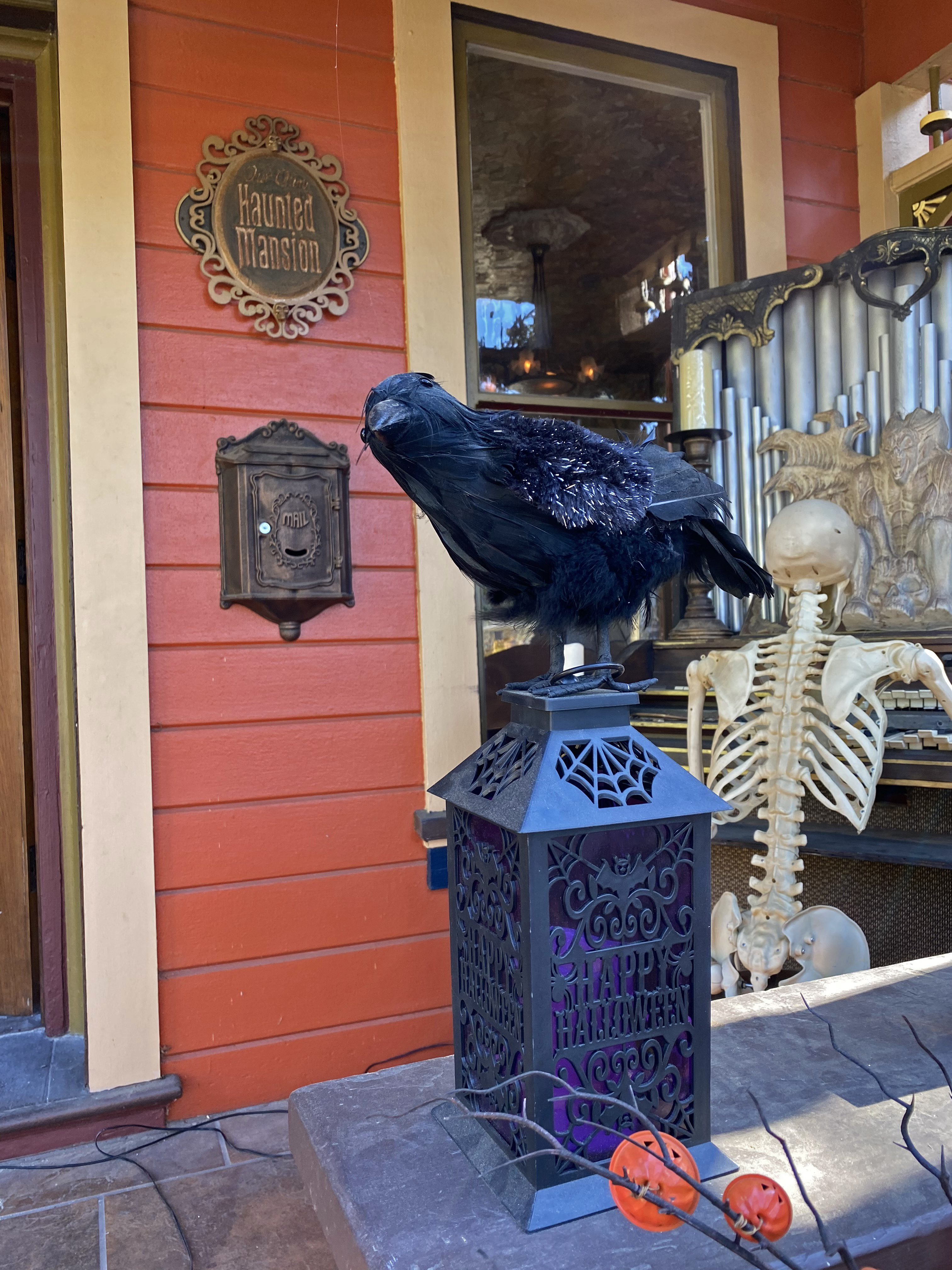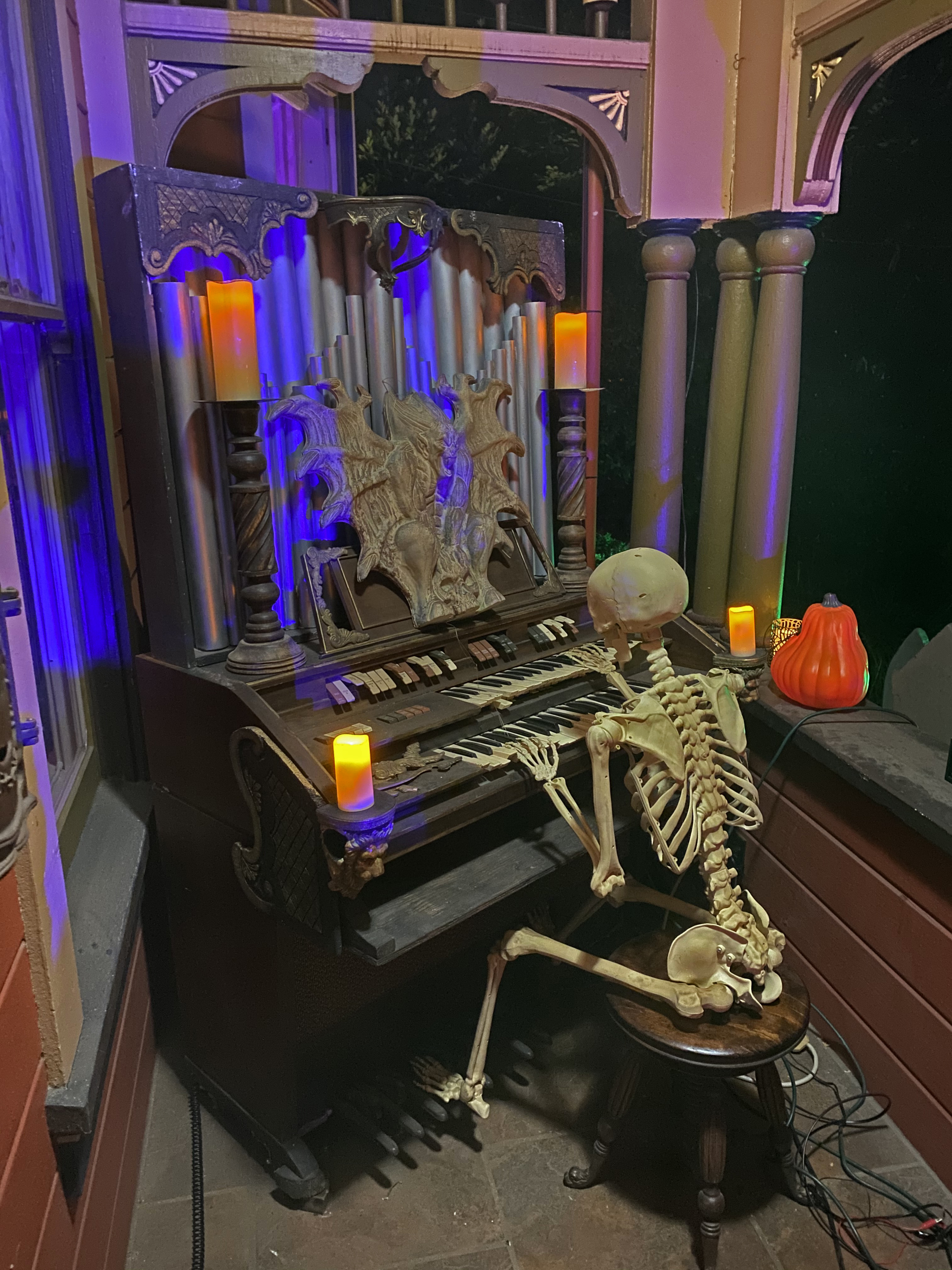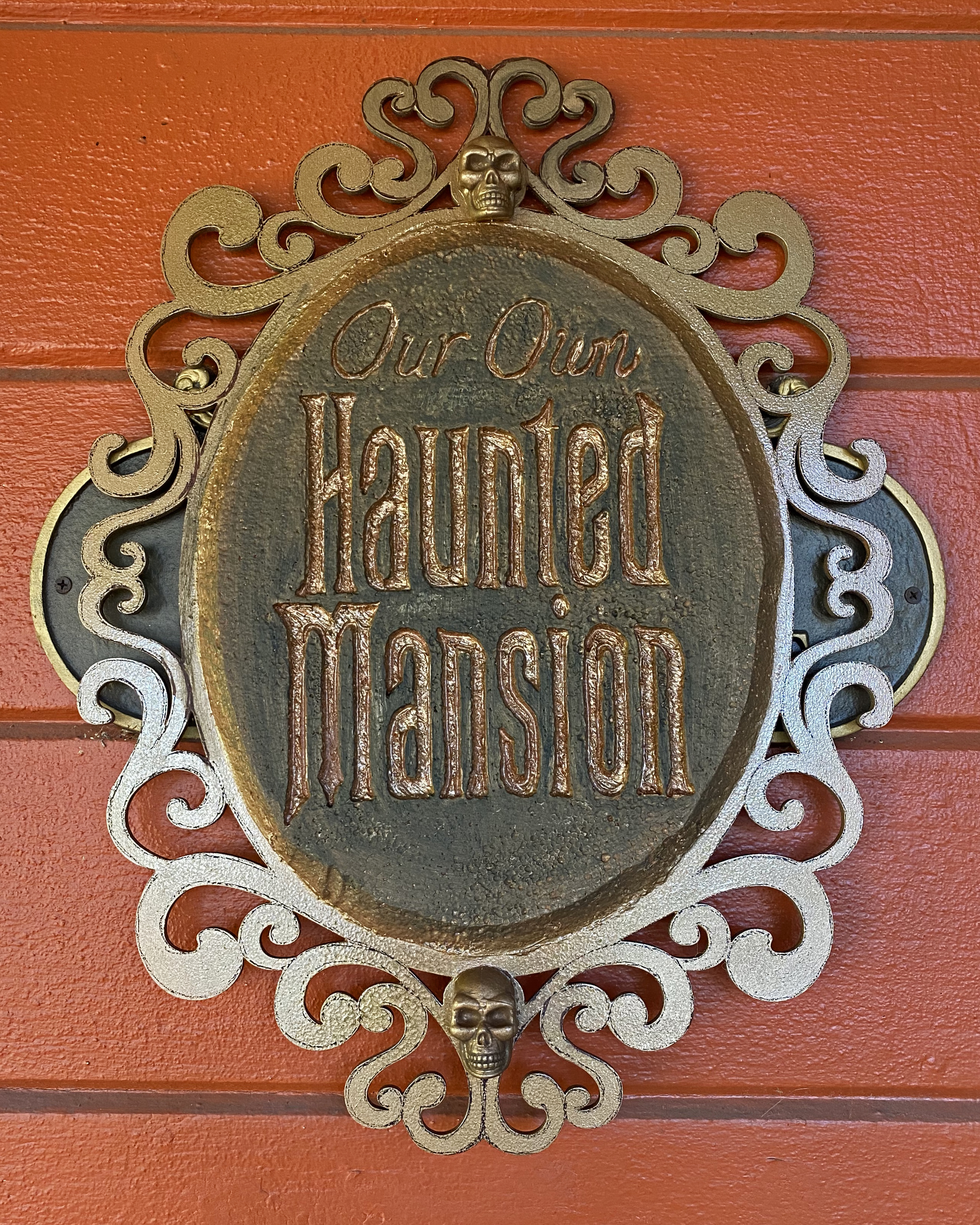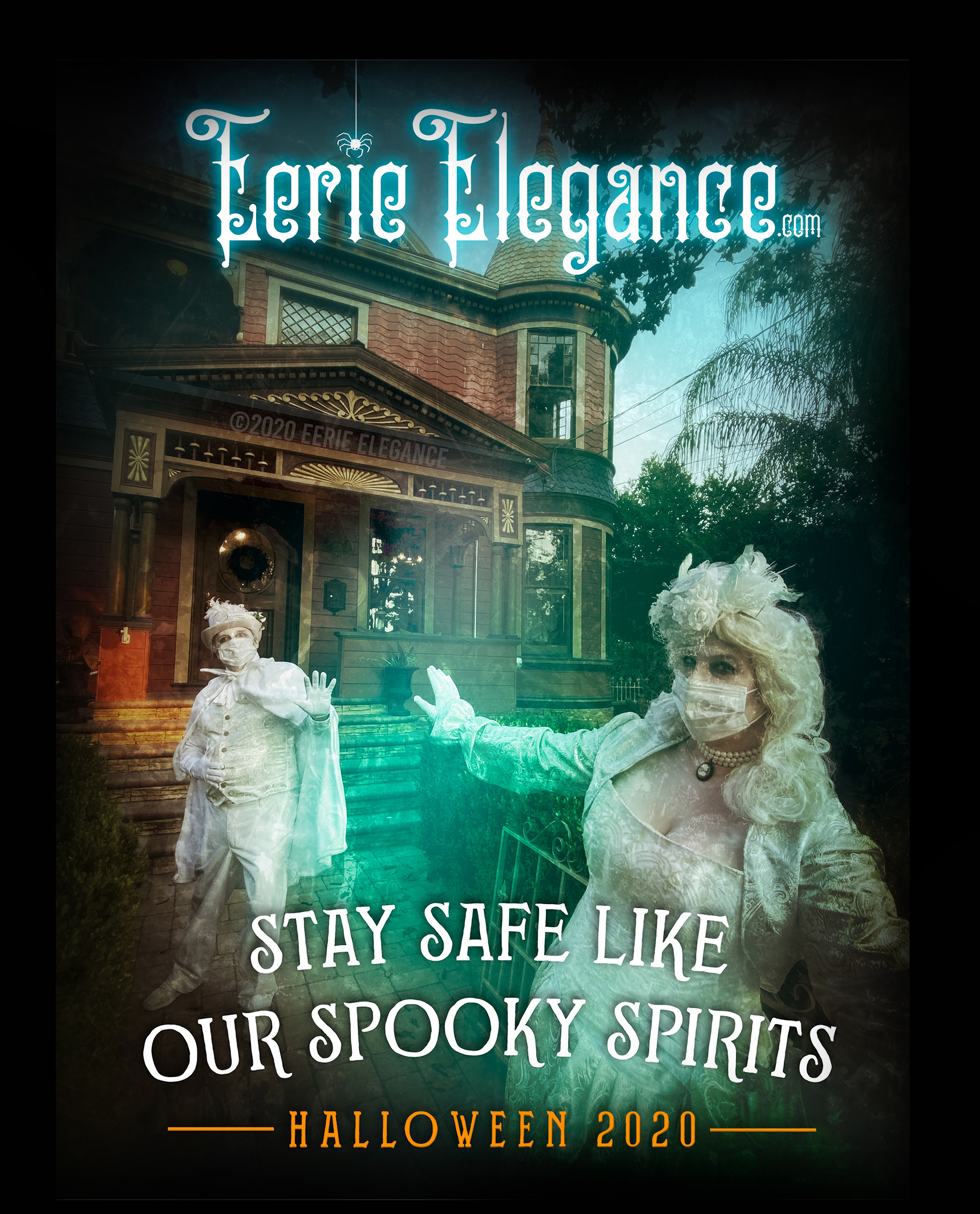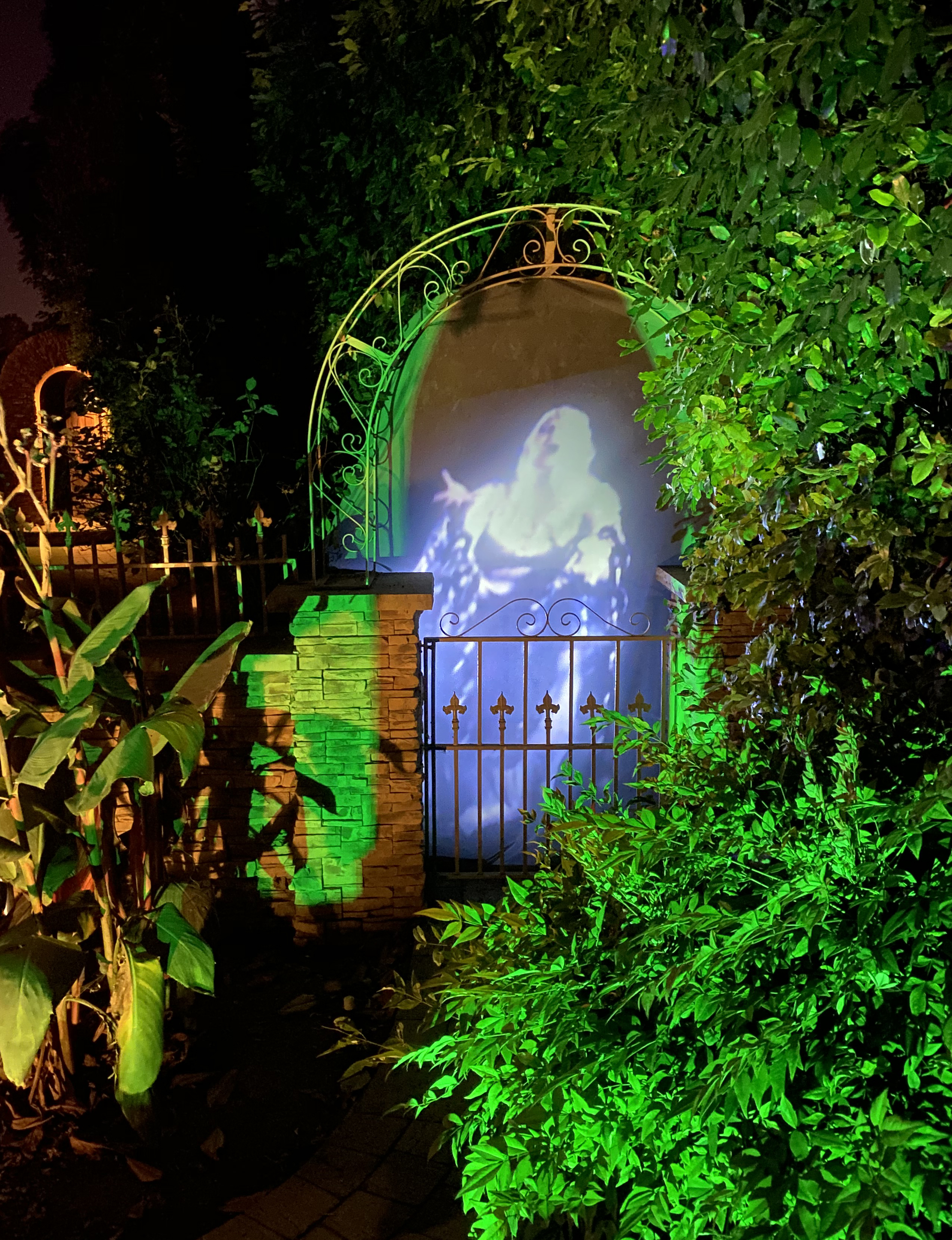 You have your choice of watching the basic full show experience hosted by the Webmistress of the Dark, or the personal guided tour by Grim Grinning Glen with jokes worthy of a vintage theme ride!

Our Own Haunted Mansion with the Webmistress of the Dark

Grim Grinning Glen Tour of Our Own Haunted Mansion
This display is an original creation by our
Halloween Scream Team of Britta Peterson & Glen Simon,
with spirit photography & graphic design courtesy Señor Scary,
and thanks to Walt Disney and his Imagineers for inspiration.
For more information, please contact Britta Peterson at britta@britta.com



Since sadly no parties allowed this year due to pandemic restrictions, instead we made a special treat full of tricks that we hope you enjoy! Our Scream Team is proud to present our short spooky film "A Night on Magnolia Avenue!"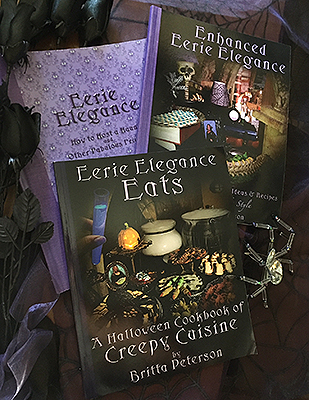 The three Eerie Elegance books, Eerie Elegance, Enhanced Eerie Elegance, and Eerie Elegance Eats, show you how to create your own spooky environments and recipes as shown on Britta Blvd. Not only are Britta's unique Halloween recipes included, but she reveals how she creates her decorations and displays with step-by-step instructions and full-color photos that show you how to transform your own home into a Halloween haunt. Ideas range from the simple and budget-conscious to elaborate environments and everything in between, so there is something for everyone from Eerie Elegance!


All three books are on sale on Amazon, as well as autographed copies directly from the author on EerieElegance.com...order now!