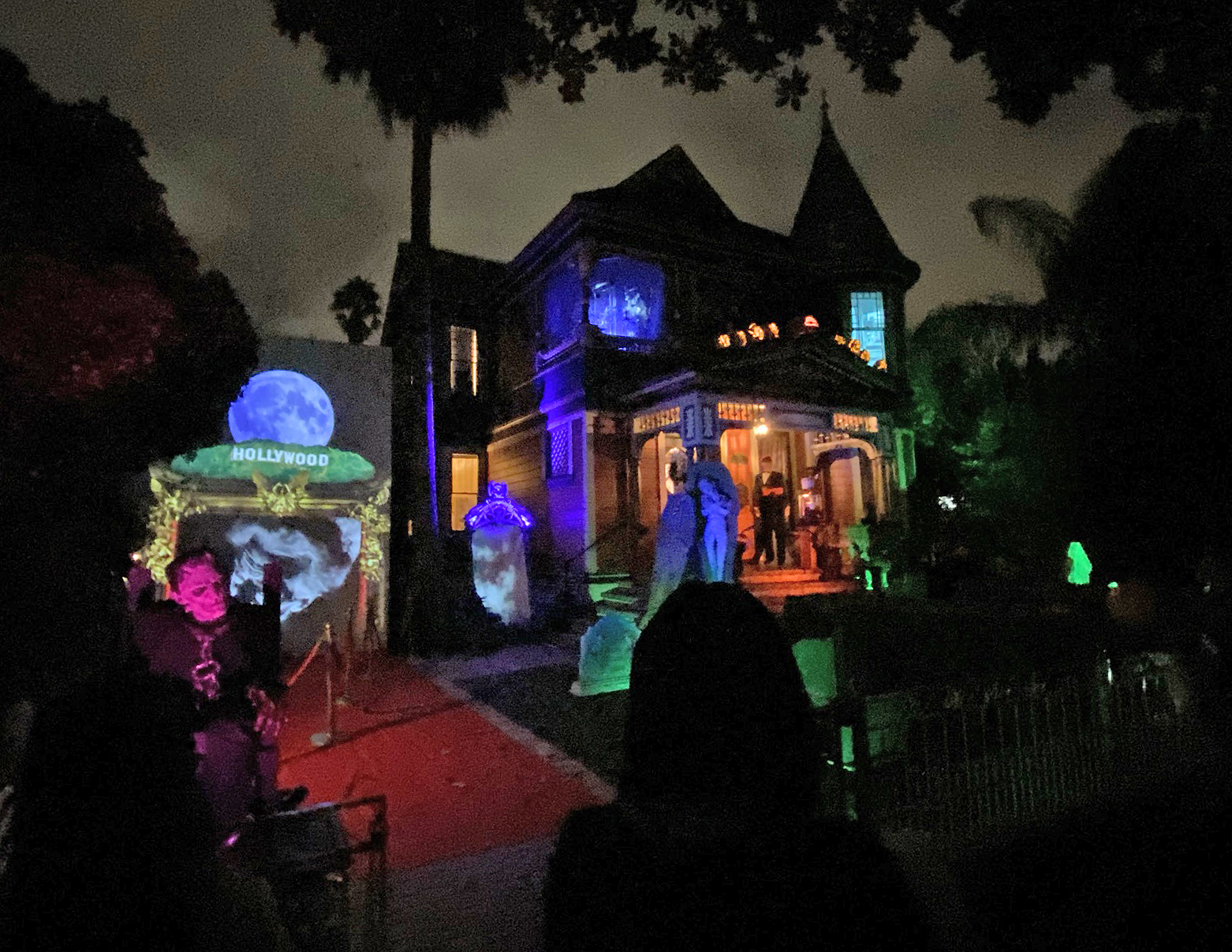 Eerie Elegance is proud to present Haunted Hollywood Halloween 2021, celebrating classic movie monsters of the silver screen!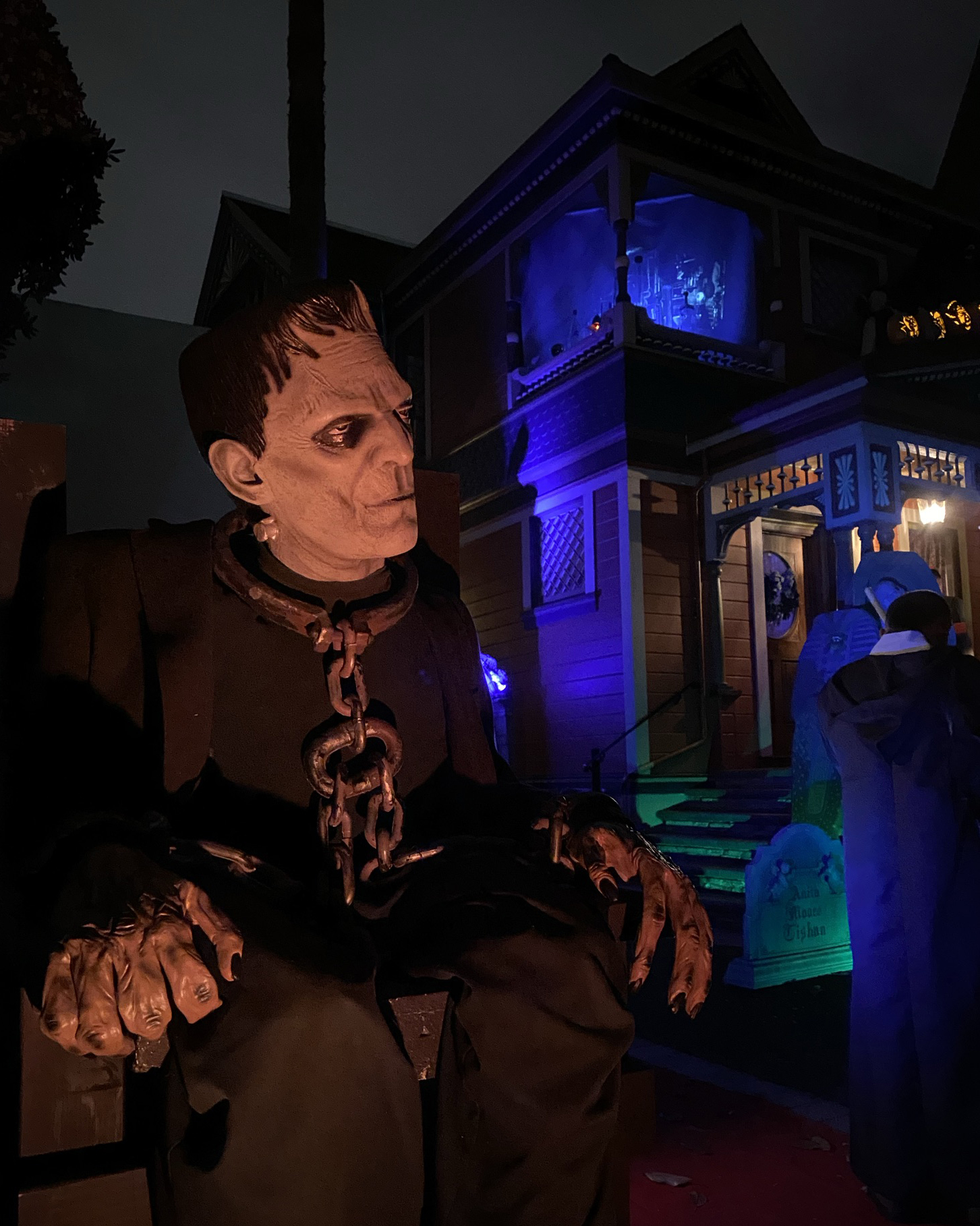 This year is the 90th anniversary of the Universal movies Dracula & Frankenstein, the 80th anniversary of The Wolf Man, and we have other monsters in residence like the Mummy and even King Kong!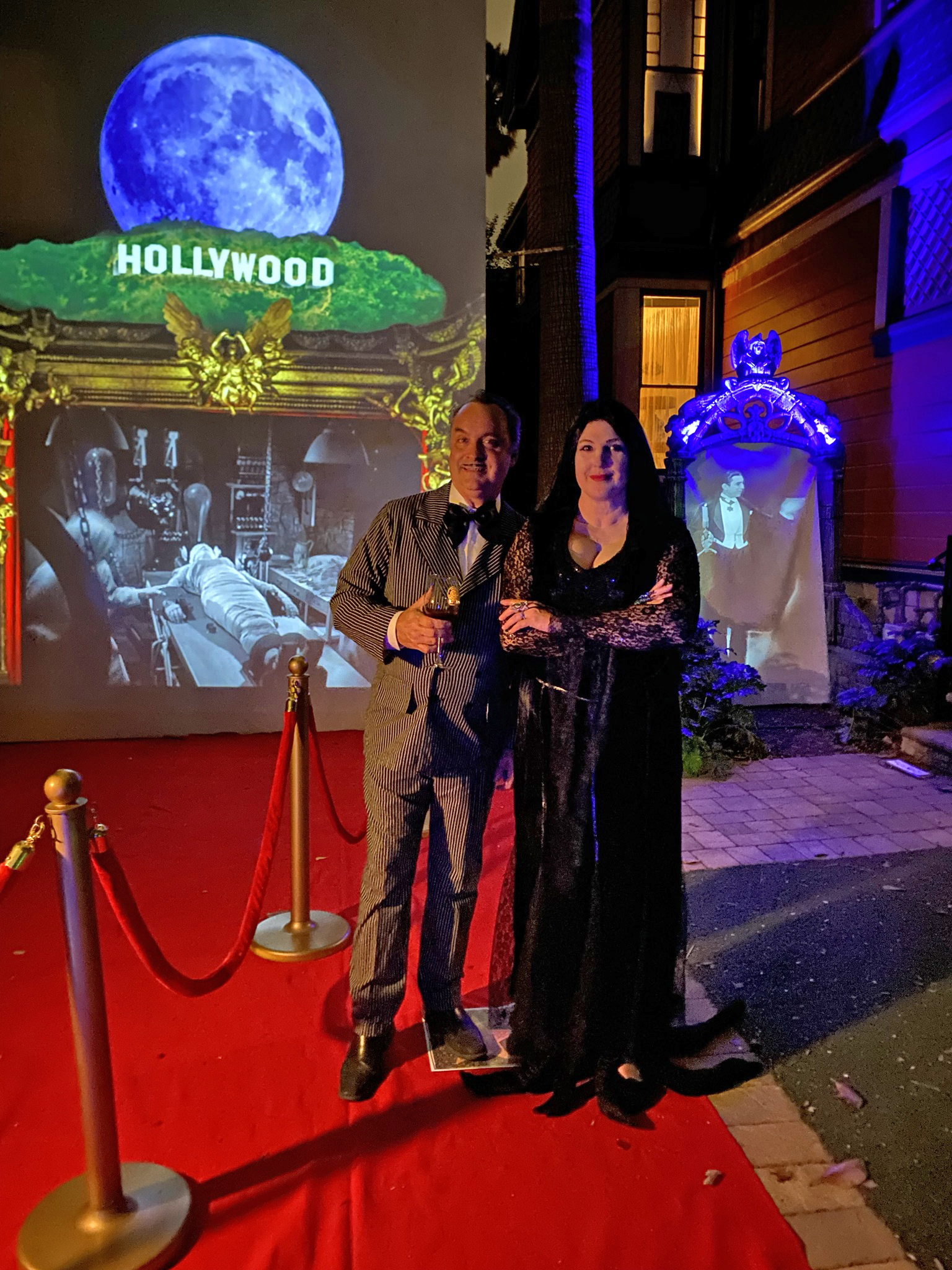 Please come strike a pose on our red carpet and enjoy scenes of these infamous creatures of the night at our Victorian home the Eerie Elegance Estate. Look for bats to see a surprise! Watch Dr. Frankenstein's lab come alive up in the balcony, and keep your eyes on the windows when King Kong starts to play...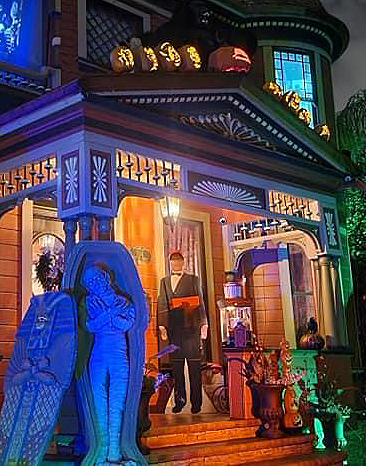 Can you recognize all the classic monster pumpkins glowing above the porch surrounding a special Haunted Hollywood pumpkin? On Halloween night, you may select your favorite classic movie candy from Lurch at our concessions stand!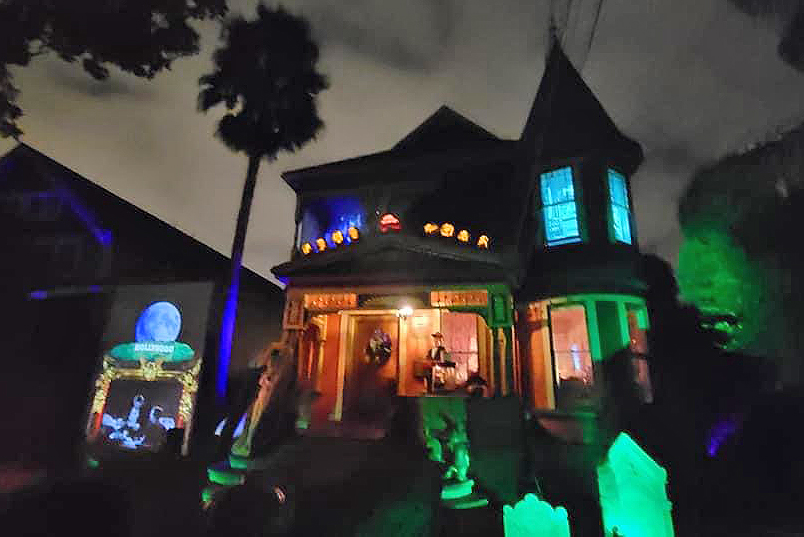 Take as many photos and videos as you like, and if you post them, please tag them #EerieEleganceEstate so we can find them! Follow us on Facebook or Instagram, and please tell your friends to come enjoy our Halloween home!




The Eerie Elegance Estate
1194 Magnolia Avenue
San Jose CA 95126
(near The Alameda & 880)

Free shows run every 15 minutes from 7 to 9:30pm
Wednesday October 27th through Halloween night!




Can't come to the show? Watch on Facebook Live!


This display is an original creation by our
Halloween Scream Team of Britta Peterson & Glen Simon,
with logo graphic design courtesy Señor Scary, inspired by the past 90 years of classic movie monsters.
For more information, please contact Britta Peterson at britta@britta.com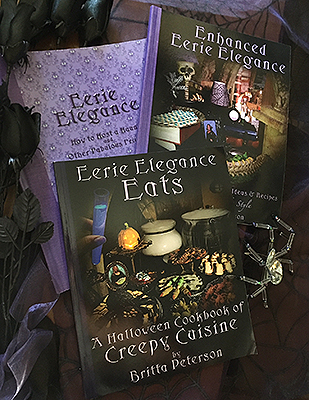 The three Eerie Elegance books, Eerie Elegance, Enhanced Eerie Elegance, and Eerie Elegance Eats, show you how to create your own spooky environments and recipes as shown on Britta Blvd. Not only are Britta's unique Halloween recipes included, but she reveals how she creates her decorations and displays with step-by-step instructions and full-color photos that show you how to transform your own home into a Halloween haunt. Ideas range from the simple and budget-conscious to elaborate environments and everything in between, so there is something for everyone from Eerie Elegance!


All three books are on sale on Amazon, as well as autographed copies directly from the author on EerieElegance.com...order now!